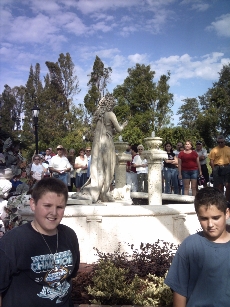 eCypress.com is an unofficial review site of the new Cypress Gardens Adventure Park in Winter Haven, Florida. Here are some worthy related links.

Cypress Gardens

CG Photo Site - Greg does some great photography work of Cypress Gardens on his site. Check out the growing galleries of the park as well as construction photos of new attractions.

Friends of Cypress Gardens - The website that spawned the movement to save Cypress Gardens after it closed down in April of 2003.

CypressGardens.com - The official park website.

Other Florida Attraction Sites

BeyondTheParks.com - A site dedicated to promoting the smaller Central Florida attractions, beyond its popular theme parks.

Villas at Island Club - A condo resort just off US27 that is just 40 miles from Cypress Gardens -- and 4 miles from Disney World.

MyDisney.com - An unofficial site with Walt Disney World travel information.

IslandsOfAdventure.com - Unofficial Universal Orlando site that also hosts the eCypress.com message board.

Park Outlet - Directory of the country's amusement parks with nearby hotels, discounted tickets and more.

Planked.com - Cypress Gardens has one wood coaster, soon to be two. This is a guide to the country's wooden coasters.

Indoor Water Parks - Directory to indoor waterparks around the country.